Greetings from your Customer Service Team at Kleen-Rite. To assist our customers, we would like to share some tips on spotting damaged shipments from Kleen-Rite and our suppliers. First and foremost, our goal is to make sure your order arrives in a timely manner free from damage or loss. Unfortunately, as we all know, that doesn't happen with every shipment. Each time damage or loss happens while your order is in transit, one of our Customer Service team members here at Kleen-Rite needs to place a claim to recover the cost of the products. In the case of freight shipments, if the damage or loss is not documented at the time of delivery, most claims will be automatically denied by the carrier.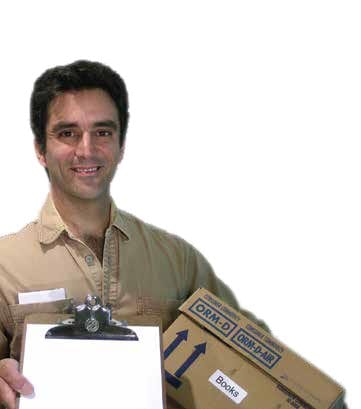 When your order arrives, either by freight truck or by a ground carrier be sure to examine your package(s) for any noticeable signs of damage. With small packages it may be a tear or hole in the box, the tape may appear to have been removed and reapplied. Another sign could be that the box just doesn't look like the previous shipments you have received from Kleen-Rite.
With the larger freight orders coming from Kleen-Rite, look for any breaks in the shrink-wrapping or signs of liquids leaking. We completely wrap our shipments at all our distribution centers. There should be no opening in the shrink-wrap, including the top of the pallet.
When a carrier receives your signature on a shipment their responsibility for the merchandise ends. The product is now yours. Any damaged shipments or shortage discovered after the shipment has been accepted is no longer the responsibility of the carrier. Please keep in mind that high-dollar items, for example vacuums and vending machines, need to be examined completely before signing. That's true even if there is no outward sign of damage. Be sure to remove all of the wrapping before signing! When in doubt, or rushed to sign, instead of your signature write "Damaged Until Inspected" on the delivery slip.
Please allow us to help you achieve the best possible outcome by examining your shipments upon arrival. The Kleen-Rite team is always here to assist you with any issues you may have with your shipment. Your questions are welcomed and encouraged.