We talked to the experts at Laurel Metal to learn solutions for common drop-shelf vendor problems. A mechanical or electric drop-shelf vending machine can be a great income source at your car wash, but maintenance is key! Many common issues can be addressed on-site with a few simple steps.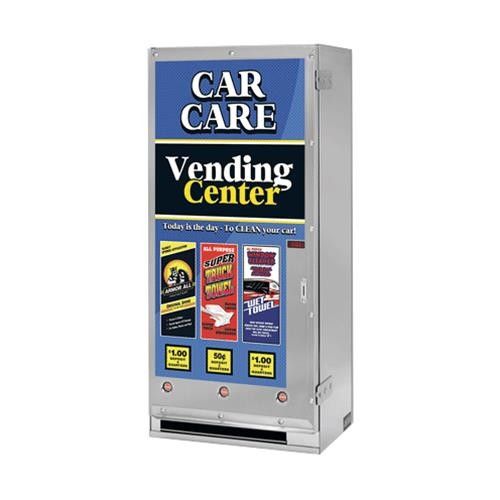 Why do quarters get jammed in the mechanical coin acceptors on a drop-shelf vending machine?
Dirt buildup behind the magnet is the first place to look. Simply open the spring-loaded magnet and wipe down the inside of the housing and acceptor. Don't use spray oils – it can attract dirt and cause even more problems! If these tips don't help, and it's time to replace the mechanism, replacement part CB0218 is available from Kleen-Rite at a great price.
Are electronic vendors difficult to repair?
Laurel Metals' electronic vendors are modular, which makes troubleshooting fairly easy. The vend motors are durable, and not likely to be the cause of a problem. That means the coin acceptor, the circuit board, or the switch pad may be the culprit!
Luckily, each of these three components are easy for operators to remove and replace without calling in a service technician.
To remove the coin acceptors, locate the single screw holding them down and remove it, then lift out the acceptor.
Circuit boards are pressed on to plastic posts; carefully lift it out.
The switch pads on three and five column vendors are held down by double sided tape – just peel it off!
If the circuit board is beyond field repair and needs to be replaced, Laurel Metal offers several solutions including replacement with a refurbished or new board. If the product is out of warranty, replacement part and shipping charges will apply.
Which coin acceptors work in Laurel electronic vendors?
Operators have several choices for replacement coin acceptors! The Slugbuster, GinSan Sensortron, or the Microcoin QL are all compatible.
How do I stop vandalism?
A common kind of car wash vandalism involves stealing product with a wire inserted from the bottom of the vendor. One way to prevent this is to block their angle of entry by attaching a flat metal plate to the bottom of the vendor cabinet. This plate will stick out two to three inches, which disrupts their entry into the bottom of the machine.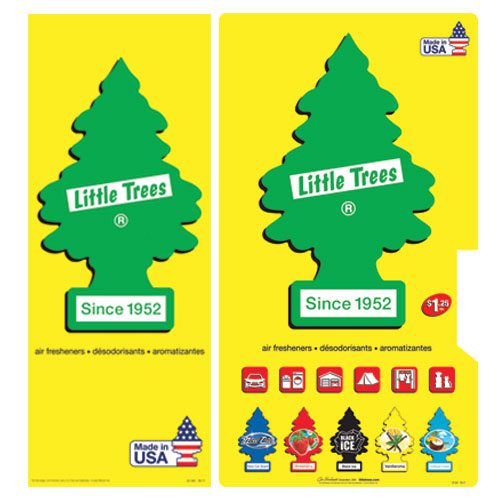 How do I change the decals on a drop-shelf vending machine?
Spray WD-40 on the top of the decal and work your way down with a scraper, applying more spray as needed. If WD-40 is not available, applying a heat gun to the edge of the scraper can also help loosen and remove the decal. Any method will take a fair amount of scraping – but the rewards from a fresh, bright, eye-catching decal will be worth it!
Which kind of vendor is more reliable?
Mechanical or electronic? Both vendors are a great option. However, if you have an available electrical connection, there are additional benefits to an electronic vendor. Electronic models are less likely to have coin jams, and there are fewer mechanical parts (such as pull handles) to break. A single column electronic vendor has the fewest moving parts!
What kind of spare parts should I keep on hand?
Spare knobs or pull handles for mechanical vendors are always a good choice as they experience a lot of wear and tear. Keeping an extra 24-volt AC power supply on hand is a good idea for electronic vendors – especially during the wintertime. It's always recommended to have an extra coin acceptor available for any kind of vendor! Being ready to troubleshoot and replace these individual components can help reduce downtime on your machines and keep sales going strong.