Welcome back the Monster Soap Special! Save big throughout the months of April, May, and June. Kleen-Rite's annual Monster Soap Special allows you to buy three ultra-concentrate soaps and get one free. This deal is good on all name-brand five-gallon ultra-concentrates! After you add 10 gallons of your water to five gallons of our ultra-concentrate, you will have 15 gallons of ready to go soap product on site.
Remember, the Monster Soap Special is buy three get one free meaning you get 20 gallons of concentrate to make 60 gallons of soap! Need more than 4 pails? Remember that Kleen-Rite offers free shipping on full pallets of soap, making our soap special a great time to stock up.
A full pallet of soap includes 36 of 5-gallon pails that you can mix and match. Choose between any of our soap products or add-ins like high pressure detergent, foam brush soap, pre-soak, sealants, and waxes. Once you reach the magic number of 36 pails, making a full pallet, your shipping is free! Having facilities include Pennsylvania, Texas, and Nevada makes getting your soap and car wash supplies more convenient and faster than ever.
The Kleen-Rite Monster Soap Special only runs April, May, and June.
Don't delay and order today!
Products:
Vanilla Cream High-Pressure Car Wash Soap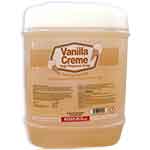 White Foaming
Vanilla Scented
Final Dilution 600-900/1
** Add 10 gallons of water
Use Hydrominder Yellow Tip
Purple Passion Presoak Car Wash Detergent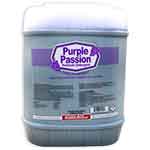 Thick, Purple Foam
Grape Scented
High pH
Final Dilution 200-300/1
** Add 10 gallons of water
5 gallons makes 15 gallons
Use Yellow Metering Tip

JBS Glow Foam Polish Power Concentrate- Blue ( 5 Gallon)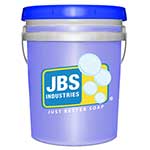 JBS- The Amazing Glow Foam!
Glow Foam Polish Power Concentrate
Size: 5 Gallons
Color: BLUE
Scent: Cherry
Dilution Ratio: 240-480/1

Just Peachy Beading Sealant