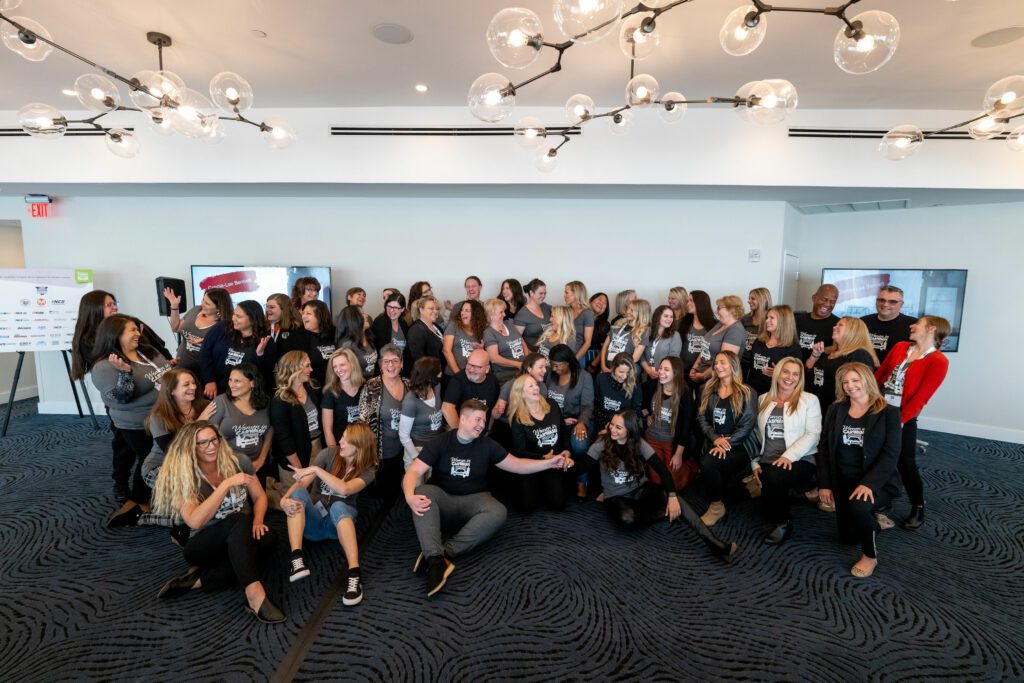 This past January, I was fortunate enough to attend Women in Carwash. This is a unique conference in the car wash industry put on for and by ladies in the industry. In a business segment going through rapid growth and change, more and more women are emerging as forward-thinking leaders, owners and operators. This is a place where wash women from the US and Canada can congregate for 3 days of inspiration, information and networking to promote growth. Attendance is rising each year as they share innovative ideas in this evolving business niche.
I was thankful for the opportunity to gain a unique perspective as the rep from Kleen-Rite. "We believe this is a great way for the women who work at our company to connect with other women they are trying to serve", says John Tobias, Marketing Director at Kleen-Rite. "In a mostly male-dominated industry, there are more and more successful women in the car washing business at all levels. We want to celebrate that and have the women in our company connect with them."
Women in Carwash: 5 Years and Growing
The 5th Annual Women in Carwash Conference was held from January 17-19, 2022 in Fort Lauderdale. The festivities kicked off on Monday with a networking/cocktail reception followed by a delicious sit-down dinner. The evening ended with an exciting keynote presentation from Connie-Lee Bennett, award-winning international public speaker and best-selling author. In addition, she is the CEO and Founder of Meraki Training Academy. Connie set the whole mood for the conference with her opening: "Now is Your Time to Stand on the Center Stage of Your Life." The evening was full of laughs, positivity, and making connections with more than 65 women (and a few brave men) in the industry!
Day 2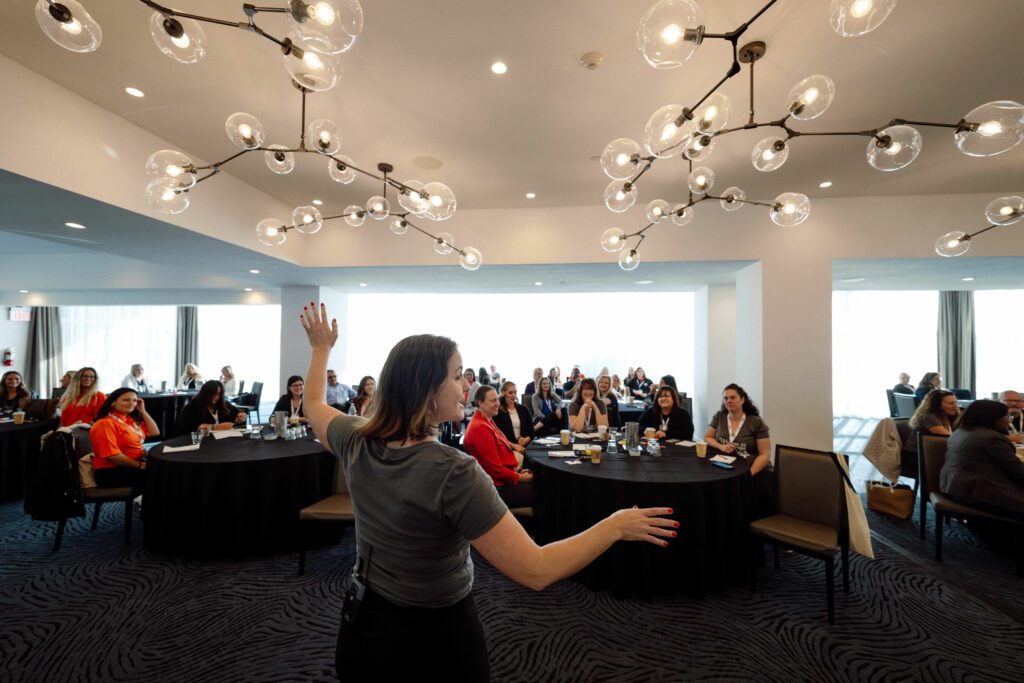 The momentum of energy and positivity from the night before carried us all into the first full day of seminars. We started bright and early again with Connie-Lee Bennett. She opened the day with an enlightening presentation with inspiring thoughts on "Authentic Female Leaders of Tomorrow". Her speech focused on driving us all to find our "authentic selves" and utilizing that new charisma to become clear and confident leaders. This theme continued through each thoughtful, empowering presentation of the day.
During the event, everyone was encouraged to switch seats periodically, promoting new engagement and perspective. It was incredible to watch some of the more reserved attendees come out of their shell. We were making new network connections, hearing stories from across the industry, sharing tips, and ultimately forging new friendships.
The conference featured many other engaging seminars including: Being an Authentic Female Leader of Tomorrow, PI/Executive Alignment, Employee Evaluation, the Power of Story to Change Your Business and Your Life, Carwash Chemicals 101, Female Mentorship, How to Write Something Anyone Can Read, and Carwash Insurance Basics.
The Magic of Mentorships
I personally found Carla Thompson's discussion on building a mentorship program to be very insightful. Mentorships within the industry are a great way to help build up women at all levels. Healthy mentorships help them navigate the male dominated industry. Female mentorships can help ladies adapt to navigating this new field of play. Being a woman in a predominantly male field is easier when you can recruit more women and empower them.
What an overwhelmingly positive experience. It left me feeling reinvigorated. I returned with great perspective from wash operators, managers, and other suppliers/distributors. The camaraderie found at conferences like this, along with abundant opportunities for networking can help women feel empowered to take charge.
The 6th Annual Women in Carwash Conference took place in Ontario, Canada, June 20-22, 2022. We look forward to the 7th and can't wait to see what these gatherings bring to us in the future!
Photos by Ashlyn McKibben