Window fog can be a huge irritation for drivers in the winter. The obstruction is dangerous and could cause a driver to get into an accident. Drivers know the importance of removing and preventing this fog, so it's a great idea to make these products available in your vending or retail sale offerings.
The best way to keep windows clear and safe for winter driving is to go with an anti-fog application. These anti-fog products prevent the fog that often forms when the warm air from your heater meets the cold air. This way, drivers seldom have to deal with window fog at all. Car wash anti-fog vending products will bring in more business. It's better to keep the fogging from happening at all, rather than to deal with it after it after the fact.
Anti-Fog Products for Vending and Retail Sale
Blue Magic Never Fog Moistened Towelettes
Blue Magic's Never Fog wipes are a favorite of drivers everywhere thanks to their great fog-prevention formula! Customers can use these wipes on windshields, windows, and mirrors to prevent cold-weather fog that impacts vision and affects safety. Sold as a case of 100 (KR part #VSNA28C) or 24 (KR part #VSNA28).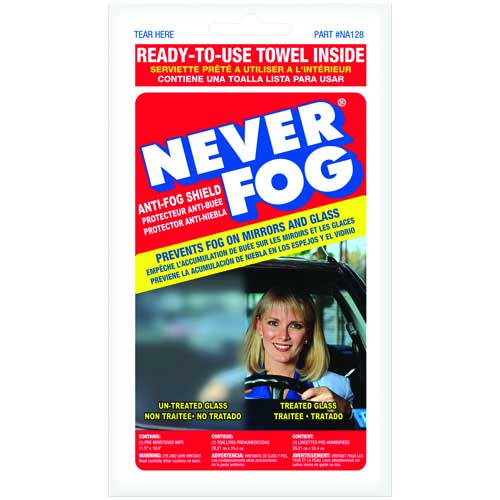 Don't forget, a free decal and overlay are available for Never Fog!
Armor All Glass Cleaner with Anti-Fog
Improve your visibility on the road with Armor All Glass Cleaner with Anti-Fog Wipes. These glass wipes are specially formulated to help prevent interior fogging on surfaces like your windshield and windows so you can see what's ahead. Sold as a case of 12 cans with 15 wipes each (KR part #AR17592).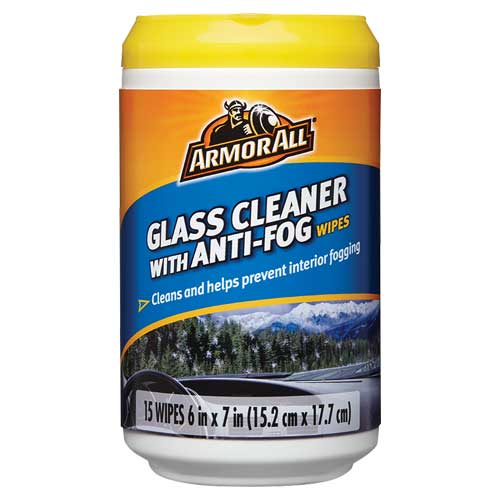 Stoner Invisible Glass Anti-Fog Windshield and Window Treatment
The Anti-Fog eliminator that stops fog from even starting when driving. Stoner Invisible Glass Anti-Fog leaves windows and windshields crystal clear and moisture free, for safer driving conditions. Easy to apply – all you need is a clean, dry cloth. Sold as a case of 10 squeeze bottles (KR part #STN1471).