Quick question: what is your current strategy to acquire new car wash customers? If you don't have a quick answer, it might be time to come up with one. The reality for all businesses is that some customers will be lost over time — some due to things you control and others for things you don't. The key is to acquire more new customers than you lose. In fact, customer acquisition is one of the three main objectives of car wash marketing, along with increasing customer frequency and increasing average ticket.
The purpose of this post is to draw more attention to simple promotional items you can add to your car wash to help it really stand out. Car wash flags, pennant strings, and signs are all ways to draw more attention to your car wash lot! Even the types of quality brushes you use in your self serve bay will help to attract more customers.
Do Your Research and Attract Your Customers:
As a car wash owner, you only get one chance to make a first impression. To get a return on the money you invest in acquiring new customers, you need those customers to keep coming back after their initial visit. If there are any glaring deficiencies, fix them before you do any marketing.
The next thing to keep in mind when attracting new customers is that they do not all have the same economic value. According to one study published by Mercer Management Journal, most companies "earn 150 percent or more of their profits from a third of their customers, break even on the middle third, and run significant losses on the bottom third." That means that the goal is not just to attract new customers, but the right kind of new customers.
For example, every car wash has customers who come in every few months and use a coupon on a basic wash. Every operator also has customers who come in once a month and buy a top package. While both customer types are important, if you do the math, you'll realize that the second customer type is about 25 times more profitable than the coupon customer. That's 2,500 percent more profit! Of course, it's impossible to target only those regular customers, but it's definitely worth some effort.
Understand Your High Profit Customers:
The best way to find new high-profit customers is by understanding your current high-profit customers. This requires some informal market research. Talk to your top spenders and ask them why they first came to your wash and why they continue to come back. Find out the general location where they live and what their basic life situation is.
It usually takes about 10 to 20 informal surveys to clarify who your high-profit customers are. This will help you determine where you want to spend your marketing dollars. If you're the shy type, write out a basic survey and have one of your more affable employees conduct the surveys.
The obvious first step in getting new customers is to let them know you exist. Keep in mind that you need to reinforce your brand and communicate that you are the car wash that stands for something. When it comes to promotions, first pick a message, then pick the marketing vehicles you'll use to communicate that message.
Price Promotion (aka Coupons):
Unfortunately this is the most used and abused tactic for bringing in customers. Most operators who regularly use coupons don't realize the long-term damage bad price promotions do to their bottom line. The major problem with coupons is that when used as a regular and generic incentive, they devalue your services and result in a disloyal customer base.
Coupons do have a place in the marketing toolbox, but their purpose is specific. The textbook purpose of price promotions, based on decades of data, is to (1) introduce a new product or service, (2) attract loyal customers away from the competition, and (3) prevent customer defection to a new competitor.
When To Use Coupons:
If you're a new car wash or just went through a renovation, you can use coupons effectively. If you have a strong competitor and want to try to entice its customers, use coupons. And, if a new wash just opened down the road, then deploy a coupon promotion.
However, if you don't fit into one of those three situations, avoid couponing or at least use them sparingly. If you are going to use coupons, try offering an extra service free with the purchase of one of your packages, instead of coupons that offer a discounted price. This is still a good incentive but doesn't water down your perceived value.
Product/Service Campaigns:
One good way to create value and give consumers a reason to visit is by announcing a new product or service. This can be something as simple as high quality hog's hair brushes. If you bought a new piece of equipment that adds value to the wash, tell people about it. You also can promote offerings like prepaid cards (especially around the holidays), a loyalty club, unlimited plans or even a rain guarantee. Bringing attention to these parts of your business adds perceived value and could provide the incentive for undecided customers to try your car wash.
Your Brand:
Nothing builds value better than a strong brand. If you have built a recognizable brand — something you stand for that is clear in the community's mind — then tout it. Advertise your competitive differences and core values. Nothing increases perceived value more than a strong brand.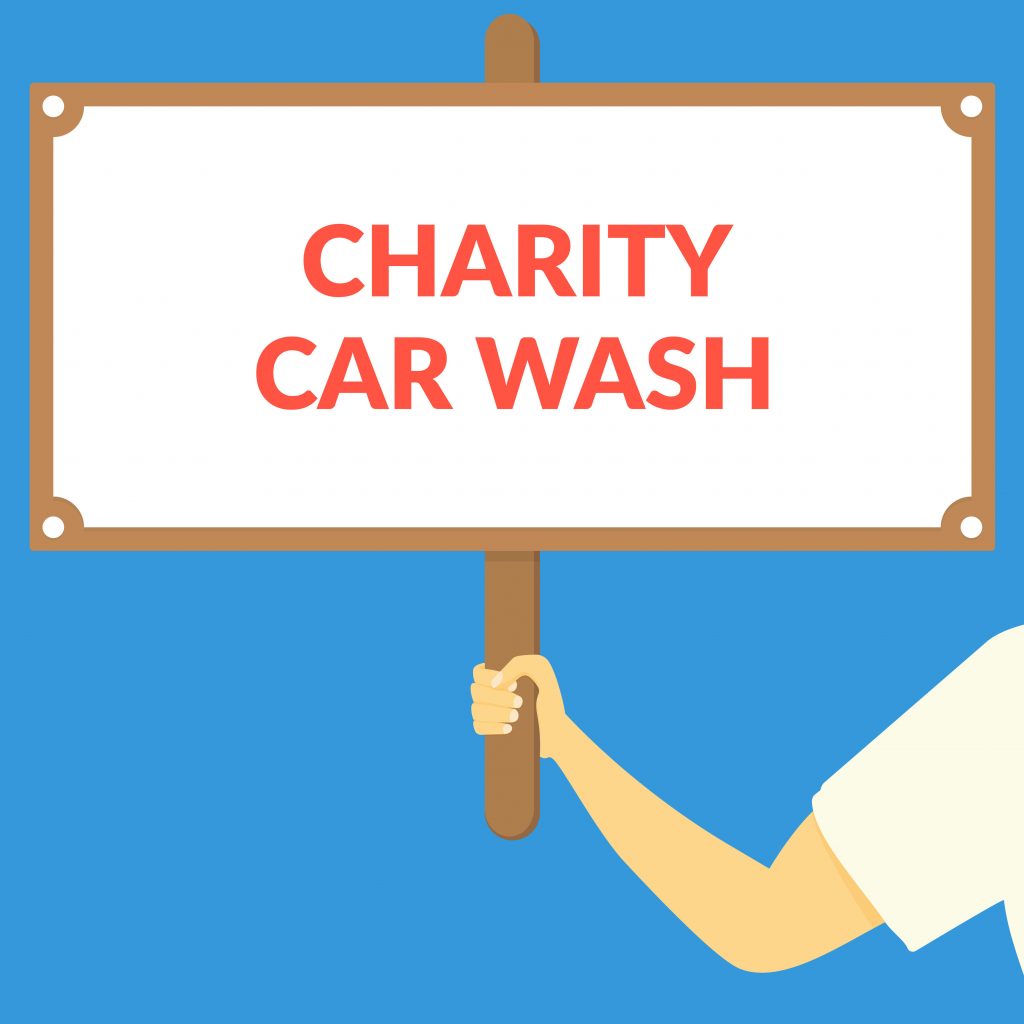 Fundraising Events:
Hosting fundraising events is one of the best ways to promote and create buzz. They create anticipation and give your marketing a clear focal point. Events are both a message and a vehicle because their very existence sends the message that your car wash is a contributing member of the community.
Fundraisers also allow you to promote your business to a whole new group of potential customers. Hopefully a good percentage of participants will come back after the initial event. In addition to the exposure and benefit to the charity, fundraising events create goodwill in the community. In turn, this increases your perceived value and helps differentiate you from competitors.
Free Car Wash Events:
Another popular event is a day dedicated to offering free washes or deep discounts. These are used primarily by brand new car washes to attract new customers; however, if used rarely (once or twice a year max) by existing car washes, they can be effective in enticing new customers even if you've been open for 20 years. If you offer washes at cost or less than cost, you'll be laying out money, but it's also a marketing expense that can bring a better return in the long run than many other promotions.
Messaging:
Direct mail, whether via regular postal mail or e-mail, is another way to reach potential customers. The key to postal mail is finding a good list. One good target is people who have just moved into the neighborhood. When it comes to e-mail, you have to be careful not to be considered just another spammer. Develop your own list or obtain one from a reputable source, and be careful in crafting messages that are not too pushy.
Radio & Television:
When it comes to radio and TV promotions, a lot depends on your market since ad price is based on how many people are reached. However, local spots are often less expensive than you think, and in this economy, it's a buyer's market. To find out more, contact a marketing firm that can handle the media buy as well as production of the ad. You also can contact your local cable provider and/or radio station. They usually have a variety of options to fit your budget.
Cross Promotions:
Another excellent strategy is cross-promoting with other local businesses. These can be other retail businesses or even office buildings. For example, a local auto body shop could hand their customers a special discount for your car wash, and you could do the same for the body shop. If the opportunity exists, you might consider printing special tickets for that business: "For your loyal patronage, Joe's Auto Body would like to offer you $X off at Acme Car Wash." This makes the other business look good and gives staff reason to make sure every customer gets the coupon.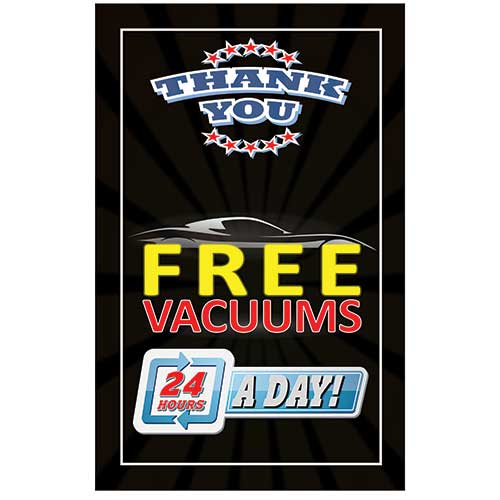 Car Wash Signage:
Most car washes have literally thousands of consumers passing by their sites every day. Professional signs with creative messages might be just the trick to attract the attention of passing motorists who have never visited your car wash. Full color car wash signs are a MUST!
Curb Appeal:
With good traffic counts moving past your business, it is important to present a positive image to passing drivers. Even thoughwe're taught not to judge a book by its cover, that's exactly what consumers do when evaluating businesses. A car wash made attractive through architectural details, fresh paint, landscaping and regular cleaning increases the likelihood new customers will visit.
Visibility & Accessibility:
One of the keys to business is making it easy for consumers to spend money with you. Make sure your entrance is clearly marked and consistent hours of operation are clearly displayed. Also, make sure your website has current information and that your car wash is listed in all the obvious places. (Don't forget Google Maps!) In addition, accept credit cards and clearly communicate that you do.
Squash Bad Word of Mouth:
Nothing turns away new customers faster than bad word of mouth. While every car wash operator has cranky customers who can be near impossible to please, you can limit the damage. Make sure you have a policy in place for handling complaints and train all employees, especially managers, in how to implement procedures properly.
Also, check your car wash's reviews on popular sites like Yelp.com and Google Maps. If there are bad reviews, create your own posts to explain your side or contact those customers directly to see if you can ease their discontent. Another good tool to monitor what consumers are saying about you online is Google Alerts. All you have to do is enter keywords, such as your car wash name, and then Google will send you an e-mail whenever it finds a new reference to that keyword anywhere on the Internet. For example, if you create an alert for "Acme Car Wash," you'll get an e-mail whenever "Acme Car Wash" is mentioned online.
Believe it or not, there are customers in your community waiting for the right message and incentive to inspire them to visit your car wash. With good strategies in place, there is no reason you can't attract new customers and grow your business.