Car wash owners can expect a customer to pay a minimum fee for a car wash, but the customer expects something in return. One way to offer car wash users that something extra is to use triple foam systems. Luxurious triple foam systems aren't just for show; today's foams offer real benefits to the car owner.
So what does the foam in a triple foam system actually do? That depends on the foam. Learn more about the types of foam so you can create a unique experience for customers.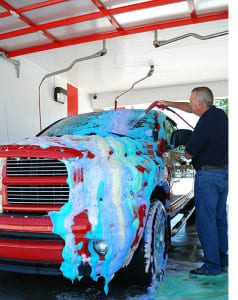 Conditioning and cleaning foam: This type of foam is a strong soap that is safe for the car but hard on dirt. Besides removing dirt and debris, conditioning and cleaning foam leaves a shine behind. This type of foam contains surfactants to allow the soap to do its job better.
Clear coat waxing polish: This foam has a wax base. Once it is applied to the car's exterior, water will begin to visibly bead off the surface. Common ingredients in this foam may be carnauba wax or some type of non-oil protectant.

Foaming glass cleaner: This particular foam zaps pesky bugs and cleans glass, leaving the car looking shiny and bug free. If you live in an area with a strong "love bug" presence, this particular triple foam system is a must for car owners.

Cold weather foams: Is your car wash located in a zone that experiences cold weather with temperatures below 32 degrees? If so, you need a triple foam system that won't freeze up on you. Try a winter formula, triple foam product to get the clean shine your customers want without icing up the car.
Be aware of what type of foam you are using. Car wash owners should change it up when needed, according to the temperature and the time of year.
Products: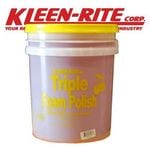 Thick Yellow Foam
Cherry Scented
Final Dilution 300-600/1
** Add 10 gallons of water
5 gallons makes 15 gallons
Use Yellow Metering Tip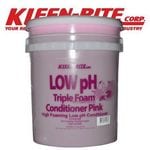 Thick, Rich Pink Foam
Fruity Scent
Final Dilution 300-600/1
** Add 10 gallons of water
5 gallons makes 15 gallons
Use Yellow Metering Tip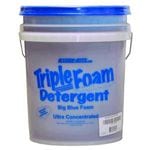 Thick, Rich Blue Foam
Cherry Scented
Final Dilution 300-600/1
** Add 10 gallons of water
5 gallons makes 15 gallons
Use Yellow Metering Tip