The end-goal of any car wash (or any business for that matter) is making money.
Giving your customers more options not only keeps them coming back but gives you more chances to increase your per person profit. At Kleen-Rite Car Wash we have a number of different options to offer to our customers.
Kleen-Rite President, Mike McKonly, gives the inside scoop as to what makes his car wash so successful and profitable and what car wash equipment he has on site to supplement revenue.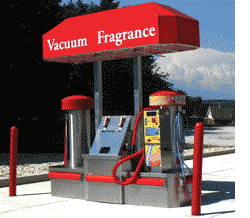 Car Wash Vacuums
"Kleen-Rite Car Wash currently has 7 vacuum islands with 11 vacuums and vac combos. Remember when purchasing a vacuum to consider a combination vacuum. Whether it be a shampoo/vac combo, a fragrance/vac combo or an air/vac combo – more choices for your customers = more money for you!" Another helpful tip Mike adds is to put a Dualer on some of your vacuums. "It increases profits even more by allowing customers to spend more time at the vacuum by using the crevice tool."
Car Wash Vending Machines
"By putting vending machines on all available wall space at our wash we are able to give customers more choices therefore increasing our potential profits. We make sure to offer a full array of products at a range of prices to keep up with our customers' needs. The addition of our in-the-wall spiral vendor allowed us to maximize a small amount of wall space with 24 additional products. Kleen-Rite offers a wide variety of car wash supplies to fill these large capacity vending machines."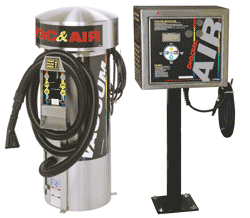 Air Machines
"In my opinion, air machines are the most overlooked and one of the most profitable additions you could have at your car wash," Mike says. "We have 3 scattered throughout our wash and I am always surprised at the amount of profit we receive from them – all with absolutely no overhead."
Soda Machines
"Another often overlooked item is the soda machine." Mikes says. "However, there was a time when mine wasn't very profitable, which is when I rented my machine from the 'big beverage company' and had them come and service/stock it. But, once I bought my own machine and was able to put in several brands of sodas, it became a big success! I wasn't just tied to one brand and I could also put in differend sized bottles and cans and price them accordingly." One of the biggest secrets to Mike's soda machine sucesses? He's a bargain shopper and takes advantage of any (and usually all) specials that our local grocery stores may be having for the week. "I'm just amazed at the amount of money this machine has made me," he says.
In-Bay Volume Boosters
"In our self-serve bays, our deluxe coin boxes are set up to take any kind of currency the customer has on them – don't give them a reason to drive away! We are set up to accept any denomination of coins and bills and also have either Wash Gear or Cryptopay credit card acceptors at each of our boxes. Each coin box has 10 functions which offer a variety of services. We currently offer Presoak, Tire Cleaner, Foam Brush, Triple Foam Wax, Spot Free Rinse, High Pressure Rinse, High Pressure Soap, Wax as well as the Air Shammy feature."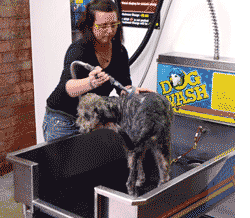 Self Serve Dog Wash
"Dog washes are probably the best thing to come along to the car wash industry since the foamy brush," Mike says, "They are highly profitable and bring an entirely new customer base to our wash. I have one in every available space (he now has 3) and if I had more space I would put another one in. They are incredibly economical with an inexpensive start up and installation. With such a quick return on your investment, I can't imagine not having one here!"
Motorcycle Wash
"The motorcycle wash is a great, unique, 'one-up-menship' to separate your car wash from the competition. It appeals to a whole new demographic of potential customers. I have found that the longer the season (warmer climate) you have for motorcyclists, it obviously creates maximum profit. But, even with our shorter biker season here in Pennsylvania, I have to say I am pleased with the return. The Motorcycle wash has mostly the same car wash parts as a typical self serve operation"
Wash Choices
"In addition to our 7 Self-Serve bays we also have 2 High Pressure Touchless Automatics, a Self-Serve Truck Wash and a Cloth Tunnel Wash. This gives our customers a variety of ways to wash their vehicles and we don't have to turn anyone away for not having the wash service that they wanted."
The Truck Wash
"Another customer niche that needs to be serviced is our Big Truck, RV and Boat owners. In my opinion it is a largely under served market. In our area we are located near a river and capture a lot of the boat traffic that comes past the wash. We also do a lot of marketing via the local newspaper, advertising our fleet cards to commercial companies and truck fleets. The truck bay is long enough that we have 2 coin boxes in it so 2 people can wash at the same time. On high volume days at the car wash, I can also put 2 cars in the bay to maximize the amount of people that can wash at a time. Except for the longer booms, the truck wash bays basically use the same self serve car wash equipment as our other bays do.