It may be surprising to learn that washing your vehicle has been around since the invention of cars, and there's no need to believe that these services will disappear soon. In fact, the car wash & auto detailing industry in America was worth close to $15 billion in 2022.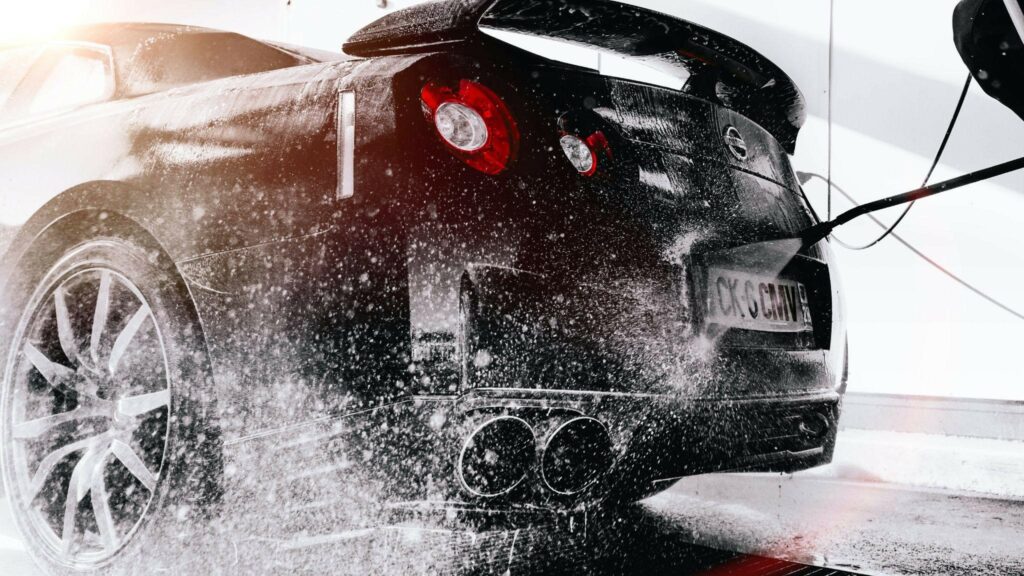 As more people buy vehicles and the demand for a way to quickly and cheaply clean those vehicles continues to rise, the need for car washes will increase. This makes buying a car wash for sale, or opening one a potentially lucrative investment.
Not every car wash business will have the same ROI value; consider these factors when deciding if you should invest and move forward starting a car wash business.
Starting a Car Wash Business: The Pros & Cons
Car washing businesses can be lucrative ventures if done correctly. They offer a low entry cost compared to most other small businesses. And, because car washes are often near busy roads, they provide a steady stream of customers throughout the week.
Just because it seems like a good idea doesn't mean it will make money, though. Car washes can sometimes be risky investments, especially in locations where people aren't used to seeing others wash their cars. Here's a deep dive into some of the pros and cons of starting and owning your own car wash.
Pro: Owning a car wash can be quite profitable
Research shows that small-scale, self-serve car washes can earn around $40,000 annually in profits, while more extensive, tunnel car washes can make close to $700,000 a year. Even though it may take some time to see the profit after you start, the return after a few years can very well pay off.
A great way to make a profitable investment out of owning a car wash is to use a fee-simple triple net lease, wherein you buy and own the property, but someone else (a tenant) takes care of the property taxes and expenses incurred to run the car wash. By separating from the business side of things, investors can reap the benefits of owning a car wash business without having to worry about the day-to-day costs of it, like payroll or specialized car wash equipment.
Con: The Initial Debt Load Can be Rough
Establishing a car wash requires a lot of upfront investment, but it's unlikely that you'll see immediate profits from your first year. Therefore, accounting for this in your initial budget is essential. It's also important to make sure you can cover any additional costs that you come across in the process of making your business profitable.
You could have all your other costs figured out and have most of your money set aside, but what happens if the wrong type of customer has too much to drink in and smashes their car into one of your car wash vacuums? You'll need to replace that damaged equipment pronto.
When you start your business, you should make sure your financial plan allows you to take on any unexpected financial costs and repairs that come up along the way, in addition to your debt load.
Pro: There is high demand for this type of business
As the number of cars on the road continues to rise, the demand for car washing services also increases. As a result, car washes are popping up everywhere, offering customers a convenient way to clean their vehicles without going elsewhere.
In fact, according to research conducted by Ibis World, there are now over 60,000 car washes operating across America. In addition, research shows the average American washes their car 1-2 times a month.
Con: Car Washes Can Have A Slow Season
Car washes are often seasonal businesses. They depend heavily on the weather, and it's easy to see why. Wet weather makes washing more needed, while snow and ice make driving difficult. And there's no doubt that cold weather brings fewer customers to car washes. But even in warm climates, car washes don't always do well. Rainy weather can hurt sales, too, especially in areas where people stay inside their vehicles while going through an automatic car wash.
One of the most important disadvantages of owning a car wash is how much the weather impacts your bottom line. A single week of rainy weather can mean significant losses. Furthermore, an entire month of heavy rainfall could spell disaster.
Excited to Start a Car Wash Business? Some Final Considerations
Once you've decided you're ready to start your car wash, here are five final considerations to remember as you figure out how to make it happen.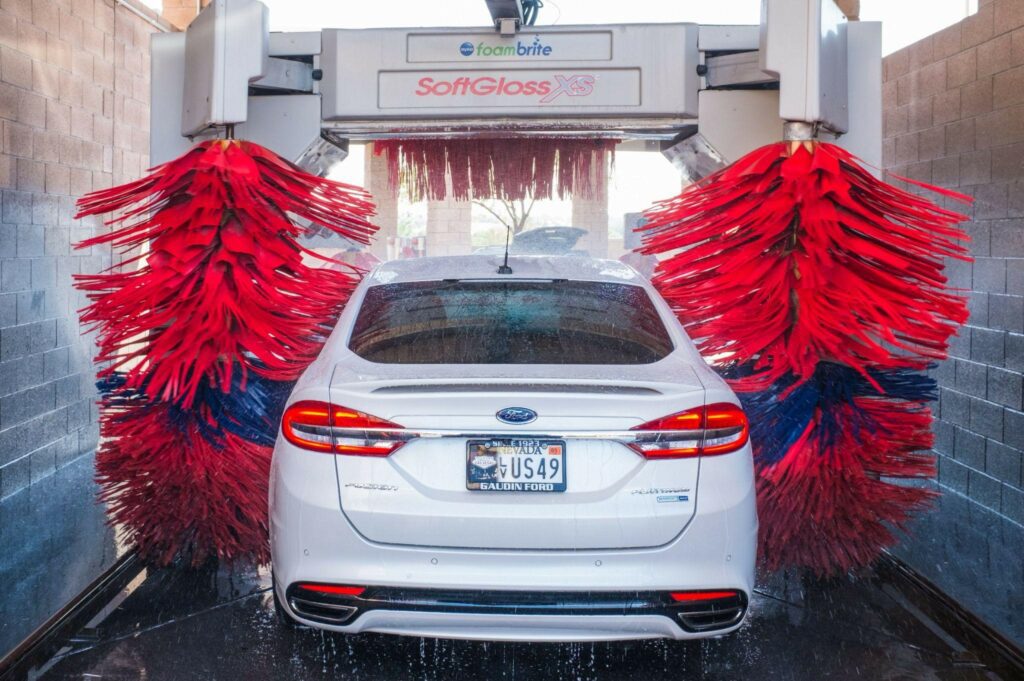 Location: Wherever you decide to open a car wash, make sure you choose an area that's easily accessible to potential customers. This could be anywhere along a highway or road or inside a shopping center. Think about how much traffic flows through the area and what times of day people tend to travel. Also, consider the weather. If it rains frequently, you'll likely see fewer cars entering the wash.
Funding: What method will you use to obtain the funds needed for your purchase? What kind of loan will you leverage? Or will you try to get the money yourself? Before investing any money, you must do heavy financial analysis and market research to determine if the ROI is worth it and how you will make the endeavor happen.
Equipment: If you want to start a car wash, you'll need to invest in proper car wash equipment. Depending on the size of your operation, you might need a single machine or multiple machines, vacuums, pumps and accessories. Be sure you know exactly what you need before purchasing anything.
Repairs and Maintenance: Most car washes require ongoing maintenance and repair work, especially during winter. Repairing specialized car washes' parts can be costly if they break down. Make sure your car wash is prepared for unexpected expenses. One broken part can cause the entire operation to come to a standstill.
Management Needs: With any successful venture, finding the right team can be as straightforward or as tricky as your hiring needs allow. High-quality customer service can boost sales or cause them to plummet. And if you don't have the skill set or the managerial experience to manage a team, you need to hire people who do.
Examining every aspect of starting your own car wash business means getting a better investment. Make sure take your time when you draw up your business plan!
Finding the best property or raising your capital may take longer than expected. Still, if you put in the work, you'll end up running a successful car wash business, or owning a commercial real estate investment that will add significant value to your portfolio.