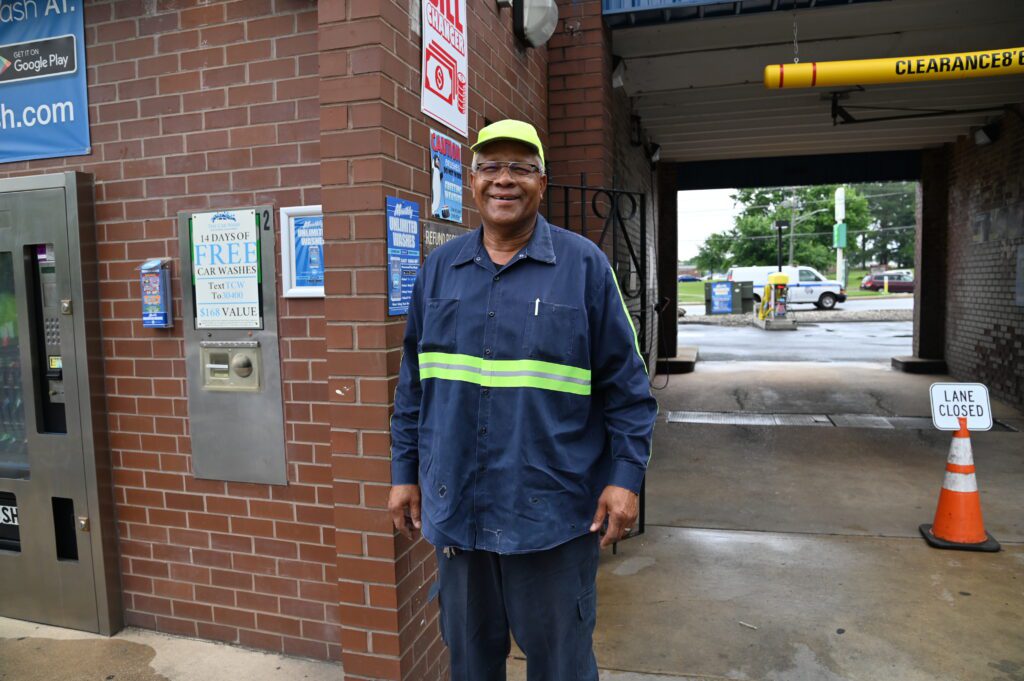 Car washes may come and car washes may go, but The Car Wash in Parkville, Maryland, was built to endure! We stopped by this small business in 2022 to talk to owner Larry Haynes for a little history. Find them featured on the June page of the 2023 Kleen-Rite calendar.
Larry is not new to the car wash biz. He started at Whiz Wash in 1990, which originally owned this location. Haynes worked at the facility for 12 years, then was asked to run the business! For the next 16 years he ran the place as Whiz Wash, until the owner decided to jump out of the industry. Fortunately for Larry, a new investor, his son Michael Hinckle decided to purchase the locale in 2017, so he came back to run the establishment once again!
The Car Wash Life
When asked if Larry likes his career, he responded "It's a job, and I know my job." There is a special kind of appreciation you get from good work ethic and knowing a place inside and out. Sherman Car Wash equipment is a unique feature of this wash. The Sherman Car Wash Company was one of the earliest manufacturers of car wash and vacuum equipment. The company was purchased by a founding member of the ACWA / ICA in the mid 50's, and merged with Hanna in the 90's. They don't produce vintage Sherman systems anymore, but Larry swears by their quality and reliablity. "These systems have been running for 46 years… they last!"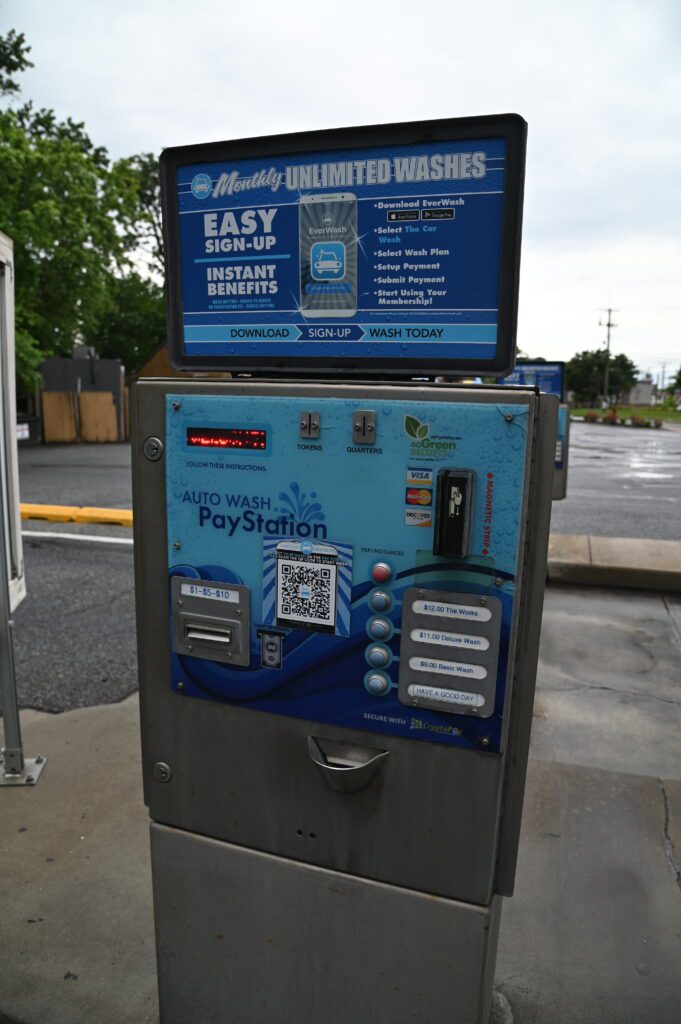 Keeping it Simple
Only minor equipment changes have been made here since 2017. According to Mr. Haynes, the biggest improvement has been the installation of CryptoPay across the facility. At the time of this interview, roughly 60 percent of their sales were credit card! They also use Everwash for their unlimited wash club.
"We haven't made many additions of fancy equipment, though we may make some changes in the future." While they've had to replace a pump or motor here and there over the years, this operator chooses to religiously maintain and rebuild whenever possible. Larry has been a Kleen-Rite customer since day one at Whiz. "Supplies get to us within 2 days from Kleen-Rite, or we can go pick up if absolutely necessary, but I'm a FIRM believer in spare parts. In this business they say "Everything breaks down on a Saturday", and those who know, know." Larry's mantra is always make sure the part is there. "We immediately replace parts that come off the shelf. Even if it sits there for 10 years, I know it'll be there when I need it and we can get right back in action."
We want to thank Larry Haynes and for taking time to speak with us during our visit. We hope The Car Wash continues to serve the community for decades to come!