Cutting Car Wash Costs
Some folks who don't own a car wash might think that it's an easy business model generating unlimited cash. As skilled operators know, this isn't quite the case! Weather, fuel costs, supply costs, equipment repair costs, and other factors all play into the number of customers present and the amount of profit gained per wash. Kleen-Rite understands this and has made it our goal to offer options to operators seeking to cut down their chemical expenses. Ultra concentrates are a great option to save money.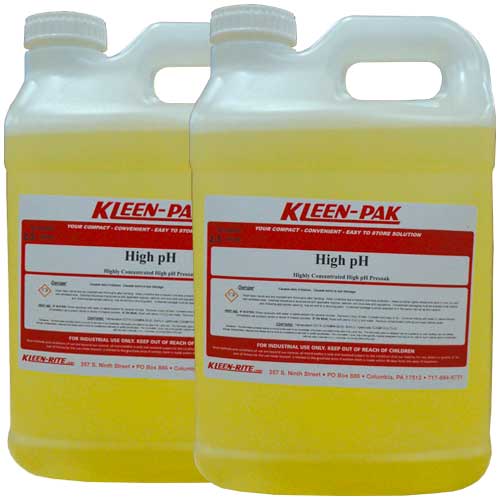 Chemical cost should not exceed 8 to 15 percent of total operating costs. If you are seeing your chemical costs rise to the top of that range, consider the points below.
Ultra Concentrates
Ultra concentrates are incredibly strong chemical formulations diluted at your facility rather than at the factory. You pay for pure formulations instead of spending extra money on added weight from water. When mixed with water at your car wash, the five gallons of concentrate yields many more gallons of soap. Exact numbers depend on the dilution ratio. We recommend Kleen-Pak Hyper Concentrates if you're looking for a complete line of ultra-concentrated chemicals for your wash.
Dilution Ratios
If you're diluting ultra concentrates yourself, double check your ratios! A common misconception is that using twice the recommended amount of soap results in a cleaner car. However, this can leave a film on the vehicle. Soaps deliver the best result at the manufacturer's recommended dilution ratios.
Water hardness has a huge effect on overall chemical usage and foam level. For example, if a product has a suggested dilution ratio of 300-600/1, operators should dilute at 300/1 in hard water environments. Soft water will work well with a 600/1 ratio. Not sure what your water hardness is? Pick up a test kit!
Kleen-Rite loves to help operators curb out-of-pocket expenses! Our selection of low-cost, brand-name alternatives, technical phone support, weekly specials, annual soap and show specials, and shipping specials are all designed to help you get great products at a great cost. Don't forget: every April 1st marks the start of our giant Monster Soap Special, a great opportunity to stock up on Ultra Concentrates and cut chemical costs for the whole year!