As the weather starts to get warmer and the days start to get longer, people will start thinking about getting their cars deep cleaned to wash away the grime of winter. Some simple maintenance efforts can maximize the profitability of your car wash this spring. Get a jump on your busy season and prepare now for the rush of customers! Here are a few tips to consider in the days and weeks ahead.
Spring Maintenance
Winter wear and tear doesn't just effect vehicles. Your wash has had a tough season dealing with harsh salt road treatments, ice and a heavy flow of customers rolling into your bays. Now is a great time to do a thorough inspection of your hoses, brushes, spray guns and other tools. You can repair and replace worn and damaged bay components before they become a bigger issue! Freezing temperatures can cause cracks and leaks. Salt residues accumulating in equipment and bay surfaces can corrode and create potential issues. Carefully inspect any tools that customers may be in direct interaction with to make sure they're in good working condition. Replace any items and perform routine maintenance on anything that may not handle the coming influx of heavier use. By doing so preemptively, you can save yourself hours of repairs and downtime when spring customers are lining up to wash.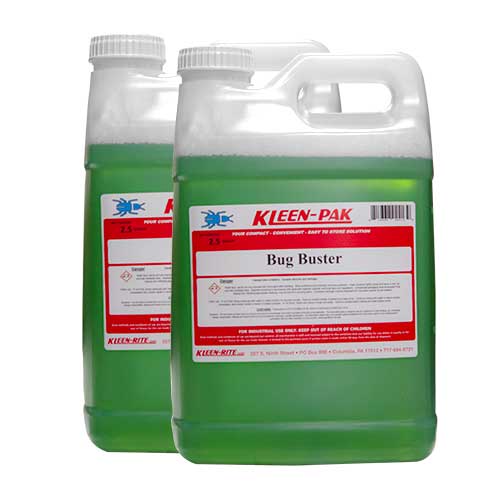 Chemical Change-overs
Another great way to prepare for spring users is to switch out the chemicals coming into your sytems. Salt removing chemicals and anti-freeze solutions are a necessity during the winter. But in warmer months, customers will need cleaning solutions to different problems. As the risk of wintery weather subsides, slowly rotate new chemicals into your inventory so you're ready to change your line-up. As part of car wash maintenance, flush out all winter chemicals and replace them with specialty bug removing and UV shield chemicals instead. These chemicals will provide a thorough cleaning and provide more value to you and your patrons.
Car Wash Vending Supplies
When customers visit your establishment for that first spring car wash cleaning, they may not be well prepared. Stocking up on vending supplies can be a great profit-booster! Once drivers go through the bays, their car interiors will be the next logical thought. A robust variety of air fresheners, towels and specialty detailing cleaners are great for add-on sales.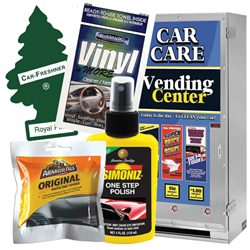 Coin Changing Machines
Reliable and convenient ways to pay are imparitive for the profitability of any business. The last thing you want is for your customers to experience problems trying to pay for your services. If you have bill exchanger and coin changing machines, you should take some time to make sure they are in perfect working order. Verify that each change machine is intact, clean and fully operational. Check to see that there are enough coins in each machine to service the needs of your customers each week. If a customer has difficulty obtaining the quarters for your machines, they may become frustrated and move on.
If you haven't already, you may also consider upgrading your machines with Crypropay! Cryptopay provides a secure, cost-effective, and simple way to integrate a a credit payment interface for your car wash. Maximize your profits with the easiest way to pay!
Spring car wash maintenance for equipment and optimizing your inventory are great ways to ensure you are prepared to accommodate drivers this spring. When the first sunny spring day rolls around, you'll be ready for all the business that comes your way!