As the car wash market becomes even more competitive, it is increasingly important to distinguish yourself from the competition to drive new business. Fleet wash programs are a great way to do this. However, attracting new members requires innovative approaches. Hosting a free car wash event can be a powerful strategy to showcase the quality of your services and engage with potential clients. Our guide will help you organize, advertise, and run a free wash event that attracts interest and transforms attendees into valuable fleet members.
Planning the Event
Every successful event starts with a good plan. Here are a few items to consider.
Location:
Consider the location you choose wisely. This one is a no-brainer if you own and operate one car wash. However, if you run multiple locations, you want to consider a few things.
Is the event location a reasonable distance from the businesses you want to attend? When you choose a convenient site, attendees see how close your wash is to their business. Plus, they will see the membership is easy for their employees to use, especially if their vehicles require frequent washes.
You'll also want to consider accessibility; this is important if you invite businesses that use large equipment. If your wash can't fit a tractor-trailer or construction equipment, you might want to either consider one of your locations that can accommodate those vehicles or not invite those companies to attend. Another thing to consider is the accessibility of the lot. Is your property effortless for customers to find and enter once they arrive?
Date and Time:
Consider the types of businesses you are going to invite. What are their hours? Picking the perfect time for everyone might be tricky. A good rule of thumb is to select a time during work hours or soon after. Consider your typical traffic on any given day. Pick a day and time during off-peak hours. You want to make sure you have time to chat with the representative from each business who attends the free car wash. Plus, you do not want to negatively impact the experience of your regular customers.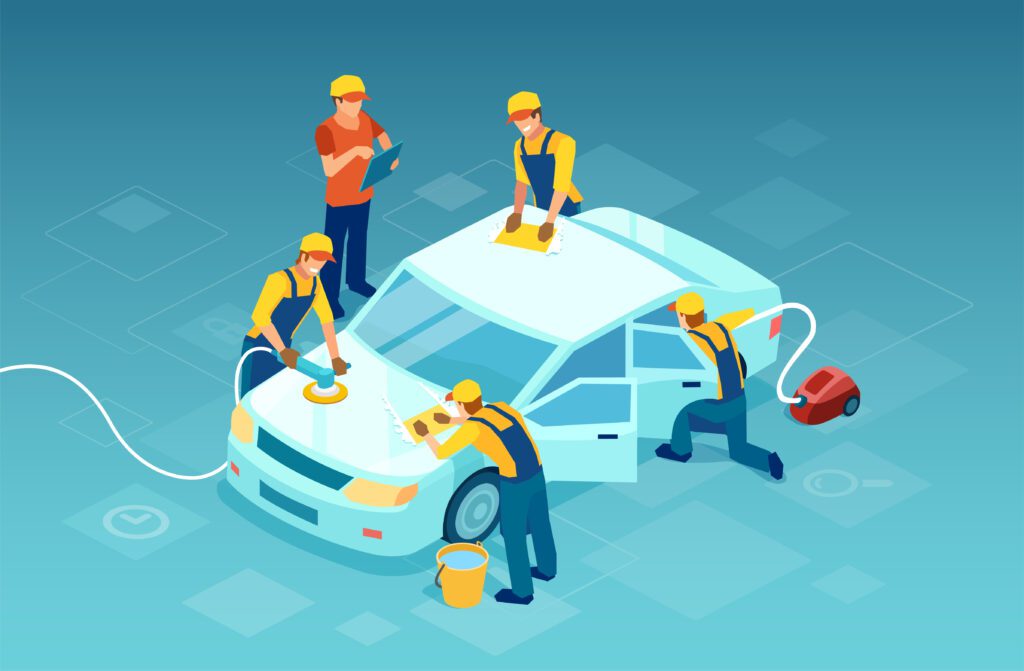 Who to Invite:
Research and identify local businesses that might benefit from your fleet services. Some ideal candidates are construction companies, auto dealerships, trucking companies, etc. For additional ideas, check out our blog discussing fleet wash programs. Don't forget government entities and non-profits. Reach out to these businesses and personalize your invitations to create a stronger connection. We will cover outreach a little later.
Services Offered:
Choose the wash package you will offer attendees for free. It should produce outstanding results so customers are impressed. However, you don't want to take a huge loss either. Do some math and figure out what is best for your bottom line. If you offer detailing, you can throw that in the mix. You can also hand out free products such as air fresheners. Make sure the freebies are memorable. They can even feature your branding so people remember your wash later.
Order Extra Supplies:
Once you select a package, check the inventory of your supplies. You don't want to run out of soap during the event. Order extra chemicals and other freebies you intend to hand out. A good first impression will go a long way!
Plan for Extra Staff:
Don't forget to check the staff schedule for the day of your free wash. You will want to balance having enough employees working to handle your regular customers and the extra traffic generated by the event. That will ensure everyone has a great experience. You might want to wait until you have a headcount from sign-ups to give you a relative idea of how much extra traffic to expect.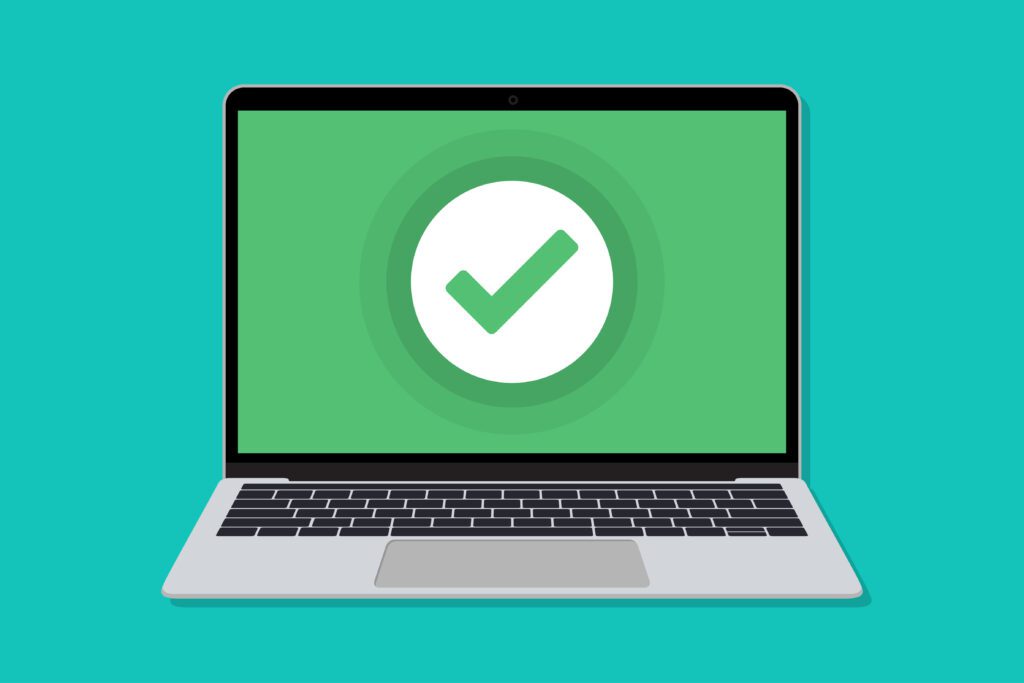 Obtaining Contact Information:
You will need a way to follow up with attendees after the event. Get contact information by offering a paper or electronic form guests can fill out. Include information you want to obtain from them, such as their name, phone number, email address, employer, or business they own. Entice them to fill out the form by using it as an entry for a drawing to win a prize. Another way to gather contact information is to use a service such as Eventbrite or similar platforms to allow people to pre-register for the event. Plus, you can extract a list that provides contact information to follow up with attendees after the event.
Make it Easy to Join:
Attendees might want to sign up for your fleet membership at the event. Make it easy for them! Provide a tablet with an electronic form or place paper forms on a table for people to fill out. Either way works, as long as there is a way for attendees to join if they want.
Promoting Your Free Wash Event
Once you have a plan, promote the event to attract attendees. Creating a good marketing plan will lead to success. Try some of these tips.
Marketing the Free Car Wash:
Set a budget you are willing to spend and stick to it. Social media is a free way to promote your free wash event. Consider advertising in local media, targeted Google ads, and other platforms for advertising. If you have a contract with a marketing agency, seek their advice and ask them to develop an advertising plan and help you implement it.
Consider other mediums like brochures, flyers, posters, and signs. Place them around your wash. Inform people this event is only for businesses interested in signing up for the fleet membership, not the general public. A way to ensure only attendees of the fleet wash event receive a free car wash is to hand out a coupon for one free wash to attendees once they check into the event. This coupon should tell your wash attendants this person is a representative from a local business and their wash is free. The coupon should also have a unique design for the event. Make sure to inform your regular customers they can still come and wash their cars during the event, but they won't receive a free wash.
Reach Out:
Once you have that list of potential new members we talked about earlier, you can begin reaching out to them. You can take a few different approaches here. One option is to pick up the phone and give them a call. Have a script prepared unless you are good at cold calls. Another option is to send an email if you know the contact. You can also message people on social media platforms such as LinkedIn. If you feel daring, you could visit the business and chat with someone. Each method has pros and cons to consider before you choose them. Fortunately, people like a personal touch, so use that to your advantage!
Utilize Associations:
Networking groups such as Chambers of Commerce and other industry associations are great places to meet new people. The people in these groups are professionals who work for businesses in a wide range of industries that might operate fleets. You can invite these people to your event. If they are not the person who makes those decisions, they can pass along the message to the person who does. You could also ask the Chamber and those associations if they can present your free wash event to their members. They might help if you have a good reputation or relationship with the organization.
Ask People to Sign Up
Don't forget to encourage people to sign up. Include calls to action in your marketing materials. As we mentioned earlier, Eventbrite and similar programs are great avenues to send people who want to sign up to attend your event. Not only do these programs collect information that helps you follow up with guests later, but they also help you get a headcount. However, don't expect it to be exact, as you will always have people who bail at the last minute due to circumstances out of their control. This headcount should help you plan for staffing, supplies, freebies for guests, costs, etc. Remind people they can still show up on the day of your free wash. After all, it's a free event for local businesses with fleets!
Day of the Free Car Wash
Once you have all the details planned out and a great strategy to promote your free wash for businesses, you should consider these tips to be successful on the day of the event.
Train Your Employees
One thing to strongly consider is that your employees will likely perform duties other than their typical job functions. Plan who is stationed at various posts and the tasks they are responsible for completing during the free wash. Consider their strengths and weaknesses. If you have a shy person, having them interact with guests might not be the best idea. On the other side, someone who is outgoing might shine in that role. The shy person might excel at doing something behind the scenes that doesn't involve talking to people. You'll want to communicate this information with them and ensure each employee is comfortable performing those tasks. If they are not, work with them and help them find a role they will excel at so they can help you make the best first impression you can on the attendees!
Engage with Attendees
It may sound like common sense, but engaging with attendees is the most important thing you can do on the day of your free wash. Guests will want to meet you and form a personal connection, especially if they will be signing up for your fleet wash membership. Thank each guest for attending so you can introduce yourself to them. Let them know who you are, ask them how their experience was using your wash, and if you can address any questions they have about your fleet wash membership. Hand them a brochure and your business card. Encourage them to call you if they have more questions or want to sign up.
After the Free Car Wash
Once your free wash event is over and you have cleaned up, you have a few more things to do.
Follow Up
Don't wait too long to follow up with attendees. According to Elevation Marketing, you should follow up with interested guests or hot leads within one to three business days after the event. These leads are hot, meaning you had a great conversation with them, plus they voiced interest but were not ready to sign up yet. They might have needed to check with a higher authority at their company, or they asked you to send them additional information. For other leads that might not be as hot, send them a message to thank them for attending. Don't forget to ask them if they have any questions you can answer.
Measure Your Success
The last thing to do is analyze the results of your free wash. Keep track of your costs in terms of time and money. Make a list of each new fleet membership you acquired; this will tell you the total number of businesses that signed up. Compare the costs of the event and the value of each new fleet member to see if it was worth hosting the free wash. Consider what you would do differently next time to improve the guest experience to make your event even better.
Hosting a free car wash event is a great way to attract new fleet members and showcase the quality of your services. By following these tips, you can plan, promote, and execute a successful event that will convert attendees into valuable customers!