Ever since Rick Vertucci was a kid, he has worked in the car wash industry. He fondly reminisced, "I remember taking days off from high school to work at the car wash because it was busy. To help my dad and brother." Thanks to his father and brother, Vertucci acquired valuable skills at a young age, building a stalwart foundation of knowledge that he uses to operate a successful car wash!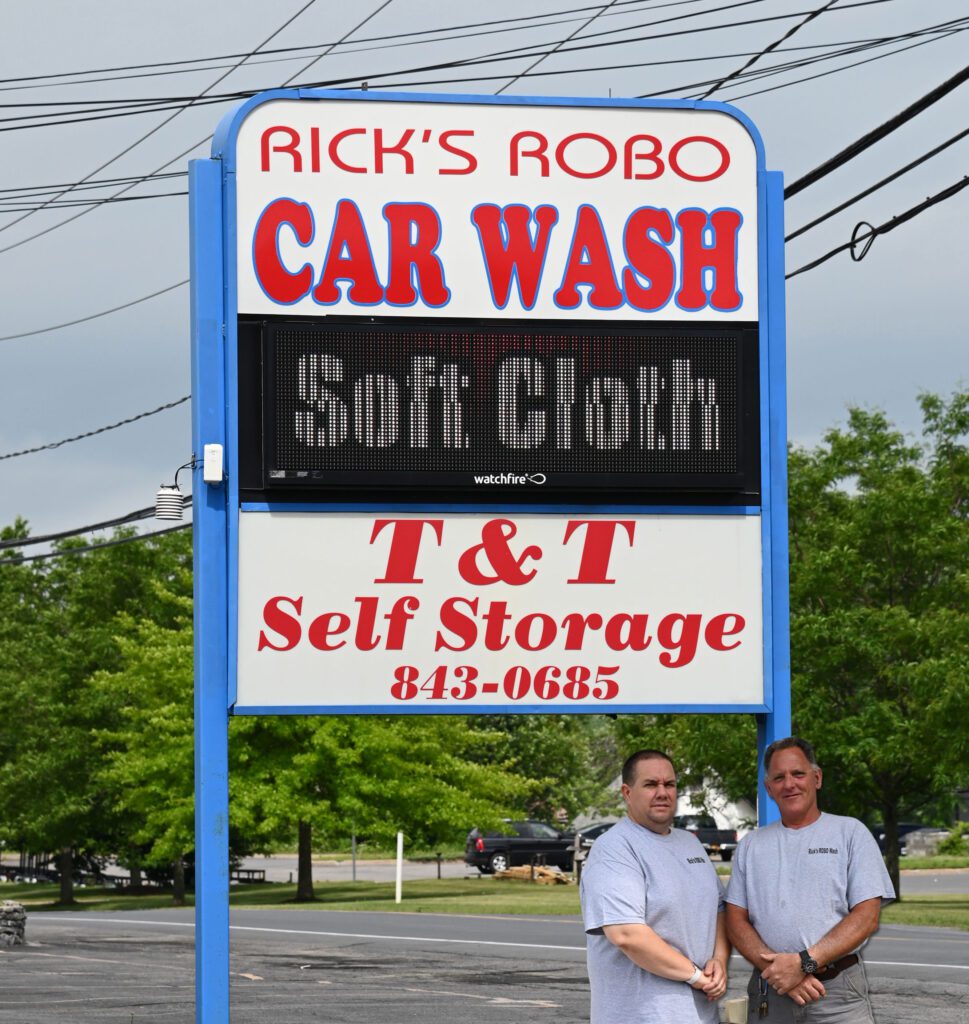 The Robo Washes
In 1967, Vertucci's father opened the first car wash franchise in the Capital District of St. Louis, Missouri. These washes utilized Robo Wash systems, which were state-of-the-art in the industry during the '60s. If you are too young to remember, a Robo Wash cleaned vehicles using a system of sprayers that would ride around a track washing the car. Rails encircled the vehicle to ensure coverage of the entire vehicle. The Robo Wash systems even inspired the name of Vertucci's franchise.
Eventually, he added a tunnel to the chain of washes. In 1986, the tunnel was renovated and furnished with a brand-new Hanna system, including brushes and other equipment. Additionally, two self-serve bays replaced the Robos.
New Horizons
Mills located near the Rick's Robo Car Wash franchise drove heavy traffic to the wash. Unfortunately, "All good things must come to an end." Work dried up, and the mills closed. As the number of customers dwindled, the surrounding businesses that relied on the mills closed too. Vertucci knew he needed to get the washes off his hands and sold them in 2004. Afterward, he moved to Amsterdam, New York, and built a new wash shortly after the move.
Initially, his new wash included two self-serve bays and a tunnel. After some time, Vertucci renovated the wash. Now, it has two touch-free bays and four self-serve bays. Vertucci told us he wanted a break from the maintenance requirements of tunnels and said, "I don't miss jumping in the pit with four inches of sludge to fix a conveyor chain on a busy day."
Growth in Business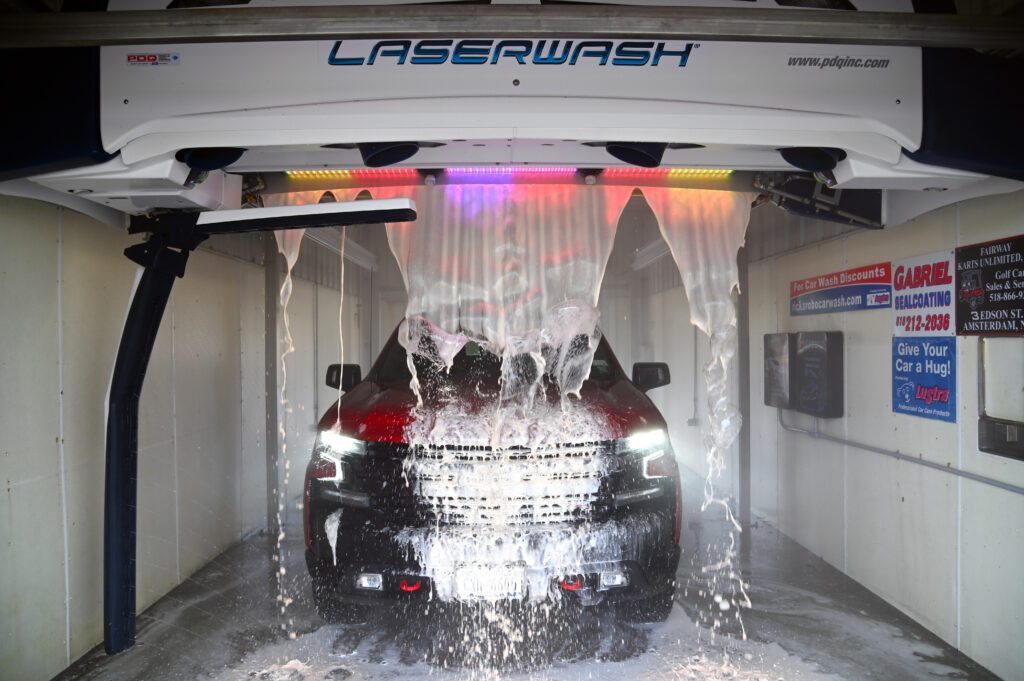 Like many car washes, Rick's Robo Car Wash has grown with the industry. Vertucci was able to add a third touch free in 2005. During our conversation, Vertucci mentioned he has some competition moving in nearby. To compete, he constructed two friction washes.
Surprisingly, the COVID-19 pandemic drove business even higher. "With COVID, the last two years have been the best since I've been in business," said Vertucci. A boom in business has been a common theme among many of the operators we have spoken with since the pandemic. The extreme growth in the industry was because car washes were allowed to reopen early into the pandemic since they were eventually deemed essential. People were bored and wanted to get out of the house, and car washes were one of the few choices for fun.
With the extra profit, Vertucci is going to build another wash. This wash will have four self-serve bays and two friction washes. However, the property has a few liens, and he will need to wait until things get ironed out before he can close on the property and begin the construction.
Relationship with Kleen-Rite
Vertucci purchases most of his supplies and equipment from Kleen-Rite and has done so for many years. One of his most substantial purchases was ten J.E. Adams vacuums he used to update his vacuum islands. Another purchase was a Ring-O-Matic pit vacuum. Vertucci said, "I bought my Ring-O-Matic 850-gallon deep vac from Kleen-Rite last year, which was a fantastic investment. Now, I'm not at the beck and call of somebody to come and clean my pits out. Now, I can do it whenever I want." said Vertucci.
Planning Ahead
When you run a car wash, especially as technology advances, it is good to stay ahead of trends and upgrade existing equipment or innovate as demand increases. Otherwise, your competition will beat you to the punch. Vertucci knows this, which is why he is constantly adding new equipment.
Recently, he has been planning to upgrade tellers at his wash. However, he is still researching options to ensure he makes the best choice for his budget and customers since each unit is a hefty investment.
The success of Vertucci's wash is due to his drive to keep his equipment up to date and the mentoring he received from his father and brother. As his wash portfolio continues growth, there is no doubt we will see more from him in the future. We want to thank Vertucci for sharing his story with us, and we wish him continued success in the future!
If you enjoyed this story, check out the previous operator spotlight featuring Geoff Knautz from AutoSpa of Central Washington.