Tugger Burke works in the technical department here at Kleen-Rite and always has helpful tips for car wash owners. Here, Tugger offers a tip to deal with a Hydro Systems Hydrominder that is backfilling into a concentrate bucket.
"Car wash operators know the Hydrominder is one of the most valuable pieces of car washing equipment you can have. Automatic chemical mixing, environmentally friendly, and the use of no electricity are a few features and benefits of using a Hydrominder.
Like all equipment, problems can occasionally arise. One of the most frequent calls we get in the tech department here at Kleen-Rite is that the Hydro Systems Hydrominder unit is backflowing into the concentrate bucket. This sometimes happens on models that do not have a siphon breaker such as a 506 or 507.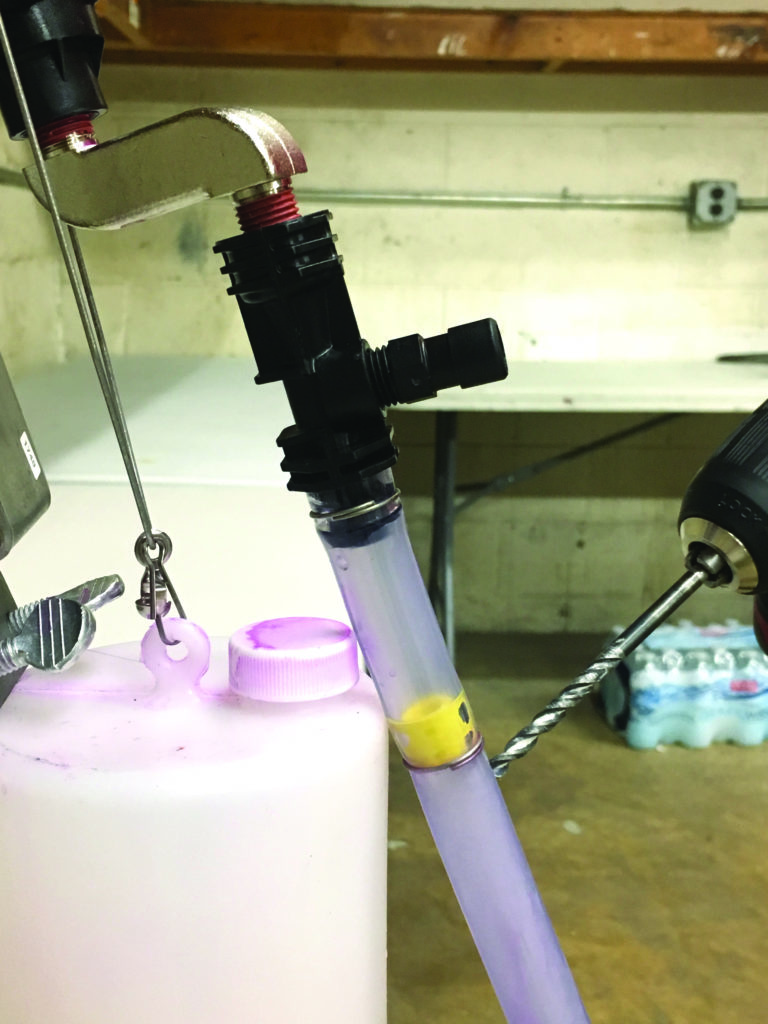 A quick fix to this is to drill a small hole (1/8″ to 1/4″) into the discharge tube, above the highest solution level and below the discharge end of the eductor. This will allow the discharge tube to drain after each cycle."
Keep an eye out for future advice from Tugger to keep your car wash operating smoothly!