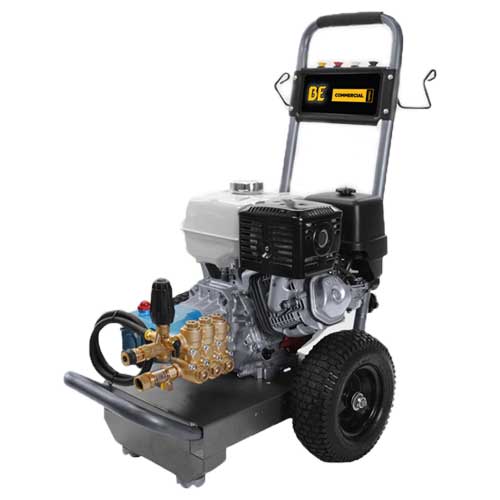 There are numerous advantages to starting a pressure washing business. Whether you're looking to boost your income, or your goal is to be self-employed, pressure washing is a safe bet. This blog will discuss why starting a pressure washing business is a sound choice.
Pressure Washing Has Relatively Low Start Up
Becoming a successful pressure washer doesn't require lengthy training or certification. Simply gaining practical experience with chemicals, machinery and techniques can get you going. The up-front costs for equipment and start up are relatively low. The operational costs to run this kind of gig are also relatively low, making it easier to turn a profit in a short amount of time. You'll be cleaning siding, driveways, porches, sidewalks, patios and decks for homeowners and maybe even some other businesses. Practice makes perfect, and some time perfecting your skills on various surfaces and types of materials before taking on clients is essential.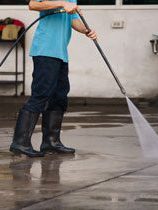 Pressure washing calls for a pretty simple business plan. Be sure to outline your goals so you know your target market, marketing methods and get a solid financial overview so you know what to track when you launch. Once your business plan is in place, you'll need to gear up. Equipment including a commercial pressure washer and accessories, plus business licenses, permits, and insurance will likely run you between $1000 to 5000, depending on your choices. You'll get it back with the potential to make several hundred dollars a day!
Note: Don't skimp on the insurance. Comprehensive coverage including liability, worker's comp and equipment insurance protects you and prospective clientele and their property. Accidents happen – when working with high pressure equipment and chemicals, it's best to be covered.
Build Your Pressure Washing Business As Your Own Boss
When you start a solo pressure washing business, you get to make decisions for almost all of the operations. Being your own boss allows you to decide who you work for and who you work with – no more toxic work environments! This can be empowering and liberating, as you'll be working on your own schedule and controlling your workload and income. You also establish yourself as an expert in this niche as you gain experience, which builds your credibility. The more pleased customers are with your work and demeanor, the more likely you are to gain free, honest reviews and referrals. Customers are more likely to trust you and refer you to other friends and family, as well as contact you for repeat business in the future.
Pressure washing can also be rewarding. At the end of the day, you can look back on tangible "before and after" results of work well done, not to mention satisfied customers. Pressure washing also gives you the opportunity to travel and to get to know other businesses and individuals within the community with daily face-to face interaction. Networking is always a good thing!
Reliable Demand Means Safe & Secure Business
The demand for pressure washing services is consistently high. Pressure cleaning gets rids of dirt, mildew, moss and mold, especially in shaded areas. Regular cleaning helps you get rid of dust, grease and chemical residues that have built up over time on surfaces outside your home. Failure to clean exterior surfaces periodically can result to fading, damage or discoloration. Year over year, the demand for pressure washing services is growing as people are paying more attention to their large investments. In today's financial climate, this type of enterprise is practically recession proof. If managed properly, pressure washing provides you with a reliable flow of income.
When it comes to profit, there is no true cap as to how much income you can make. The stronger your business skills and the more time you put in, the more you'll bring home. On average, the hourly pay rates are high for a pressure washing business, and as the owner, you'll be designating the prices you charge for the services you offer. You must factor in the time, labor and materials to make your rates fair yet profitable. This may largely depend on where you live and the demographics of your clients. Remember to always check the local competition to make sure you're in line. As time and traffic build, you may consider sharing the bounty by hiring on some help to keep up with the influx!
Some people with pressure washing businesses are making $1,000 a day or more! While the skill is relatively easy to acquire, there's a lot to think about before you jump in. Do your due diligence in research and invest in the right tools, and you may find yourself as a new entrepeneur.