Clean glass on an automobile gives it that something special. Getting glass clean is no easy task, because car glass, particularly windshields, can be splattered with all sorts of things that often bake on glass in the sun. However, the results when properly cleaned are astounding. It can make a huge difference in the vehicle's appearance while improving visibility and safety. Investing in the most effective glass cleaners is worth every penny!
Glass Cleaners For Your Car Wash Detail Crew
For carwash owners, the key to providing clean glass for your customers is choosing the right cleaners. Glass cleaners once contained ammonia, which has exceptional cleaning properties, but also has some drawbacks. Because of the fumes it produces, it is not recommended for an enclosed area. Now, many manufacturers are making glass cleaning products with an ammonia free formula. Look for "ammonia free" in the products online description or on the label of a physical bottle when selecting your supplies.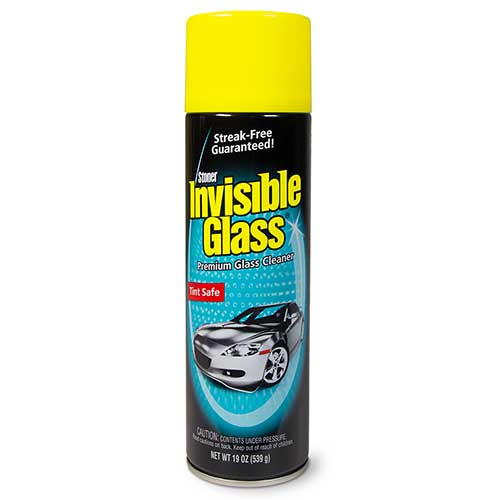 These cleaners should not be used on the interior, it can be harmful to leather, rubber, plastic and vinyl, so great care must be taken with its use. It is also not suitable for windows that are tinted, as it can destroy the tinting. Equipping your detail crew, if your have one, with the right supplies is crucial to helping them get their job done efficiently with outstanding results that will make your customers happy and fill your wallet with profit.
Effective Ammonia Free Cleaners:
Stoner Invisible Glass, 19oz Aerosol Cans, Case Of 12 – STN164
Armor All 22 Oz. Auto Glass Cleaner Spray – 6 Per Case – AR32024
SprayWay Glass Cleaner – 4 Oz – 24 Per Case – SWGC
Meguiar's Perfect Clarity Glass Cleaner – 6 Case – MGR8224
Tunnel Wash Glass Clearer
When exiting a wash, the first thing customers will notice is the clean glass on their windshield. When customers see noticeable results when comparing your top package to your others, they are more likely to consistently chose it . Another option is to add glass cleaner as an à la carte offering to your tunnel wash or in-bay automatic wash. Customers will be able to choose an additional service for an extra fee, causing your revenue per car to increase.
Even if you don't offer à la carte services, you can still include a glass cleaner in your in-bay automatic and tunnel wash packages. Simply adjust your prices to account for the extra cost on your end. If you have a membership program you could offer a glass cleaner as exclusive free add-on to the top package for those customers.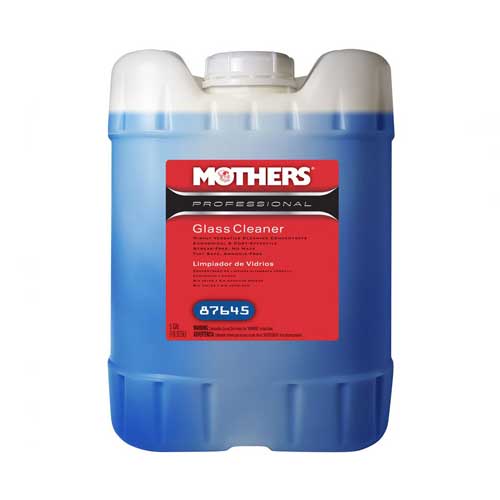 Simoniz Unscented Undyed Vision Clear Glass Cleaner:
Mothers Professional Glass Cleaner Concentrate
Glass Cleaner For Vending Machines
Don't forget your self-serve bay customers, they want to clean their glass too! If your not selling glass cleaning products in your vending machines, your competitor is and you want to do everything you can to retain and attract new customers. Making sure you have the right glass cleaners is crucial. You want them to move and generate revenue and your customers want them to provide outstanding results at a reasonable price.
The size of these products allow customers to store them in their vehicles for when they need it later. You never know when something will get on a windshield. Customers will love being able to clean their glass while on the go!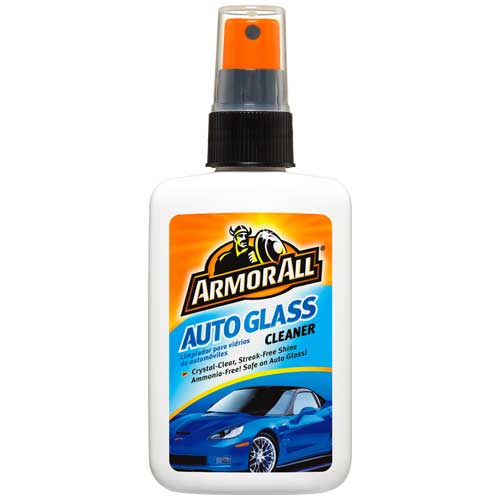 Armor All Auto Glass Cleaner Pump Bottle, 4 Oz. – AR17234
Wet Towel Car Wash Glass Cleaner Towel – 200 Per Case – VS702
Quick Dry 2 Oz. Glass Cleaner & Microfiber Towel – 100/Box – VS184
Cleaning Glass With Water
Another method used for cleaning car windows is to use just water. It is definitely safer, but may not be as effective as using a cleanser. When windows are washed with a power washer, water alone is more effective than a hose or hand washing methods.
For carwashes that offer detailing services, the use of a microfiber towel can be effective. These towels have scrubbing capabilities that can help with removing tough stains like bug splatter. When the wash job is completed, use a dry microfiber towel to polish and buff the glass for a streak-free shine. Make sure to choose microfiber towels that won't leave behind lint.
Cleaning windows is one of the most important factors of a car wash when it comes to driver safety. Not only will people notice the results of glass cleaners, adding these products to your wash packages and vending machines is sure to set you apart from your competition!
Updated January 17, 2022 by: Joe Herr