Do you know how to clean stains in your car? Despite best efforts, spills, stains, and smudges can easily accumulate while driving around on a day to day basis. Whether you've gotten a bright stain from a blue slushie drink, or a makeup spill on a hurried Monday morning, messes happen. Be ready to clean stains out of your car easily using specialized products, all available from Kleen-Rite!
Products to Clean Stains: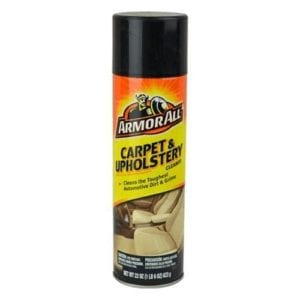 Armor All Carpet & Upholstery Cleaner AR78091
This Armor All Carpet & Upholstery Cleaner brings your carpet back to life by removing stains and restoring its plush, luxurious beauty. The balanced formula that was specifically designed for your car's needs and will remove tough stains without harming delicate automotive surfaces.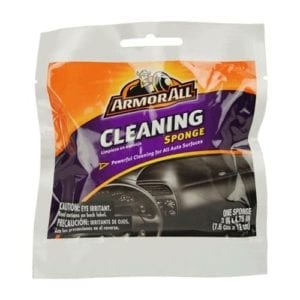 Armor All Cleaner Sponge and All-Purpose Cleaner AR30800
Armor All Cleaner Sponge is a handy sponge that will clean, shine, and protect your dashboard and other hard interior surfaces. Small and ready for use on the go, this item easily fits in a vending machine or tucks into a glove box!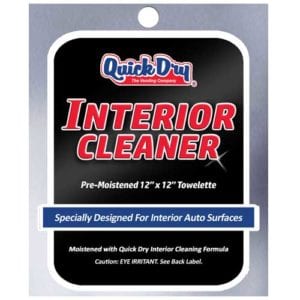 Quick Dry Wipes VS169
Specially designed for interior auto surfaces, Quick-Dry's pre-moistened wipes deliver fast-acting results. Whether you've dropped some food or spilled a drink, you can rip open an individually wrapped towelette and swipe away without any hassle or mess!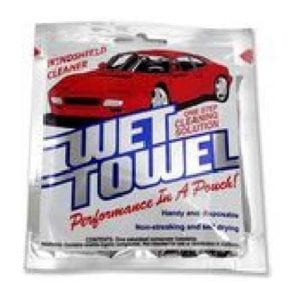 Wet Towel Glass Cleaner VS702
Wet Towel Glass cleaner is an ultimate interior cleaning solution. These towelettes are an all-time best seller thanks to their ability to clean dog nose smudges, children's finger prints, and other spots on windows and mirrors.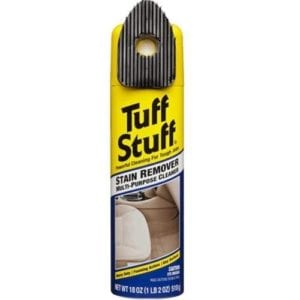 Tuff Stuff Stain Remover AR17182
Tuff Stuff is a multi-purpose cleaner that provides industrial-strength stain remover power. It has a deep cleaning foaming action that is strong enough to lift ground-in stains.
Stains are never fun and can be frustrating to get out but with simple wipes such as the ones above, you should have no problem with tackling stains! I would suggest creating car kit for unexpected cases and fill it with paper or microfiber towels, any wipes listed above, detail spray, and glass cleaner. Don't let your upholstery suffer just because life can be a bit of chaos sometimes!